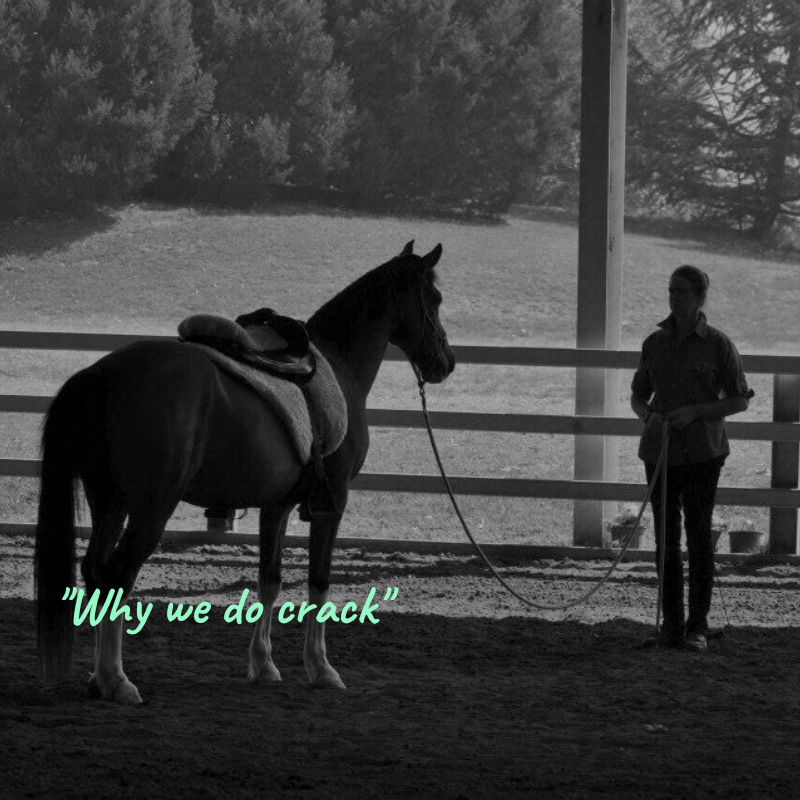 The Hoof Co and your
SMELLY CRACK
Smelly cracks are no fun for anyone, not for you, not for your hoof care professional and most of all, not for your horse.  
​Jokes aside - the reality of hoof funk is that if goes undetected or ignored, pretty soon your horse will be letting you know by reduced performance or lameness.
​At The Hoof Co, we hope to re shape the hoof care space.  Through education on hoof care maintenance, protection and management whilst educating owners on hoof pathology, hoof alignment and hoof care.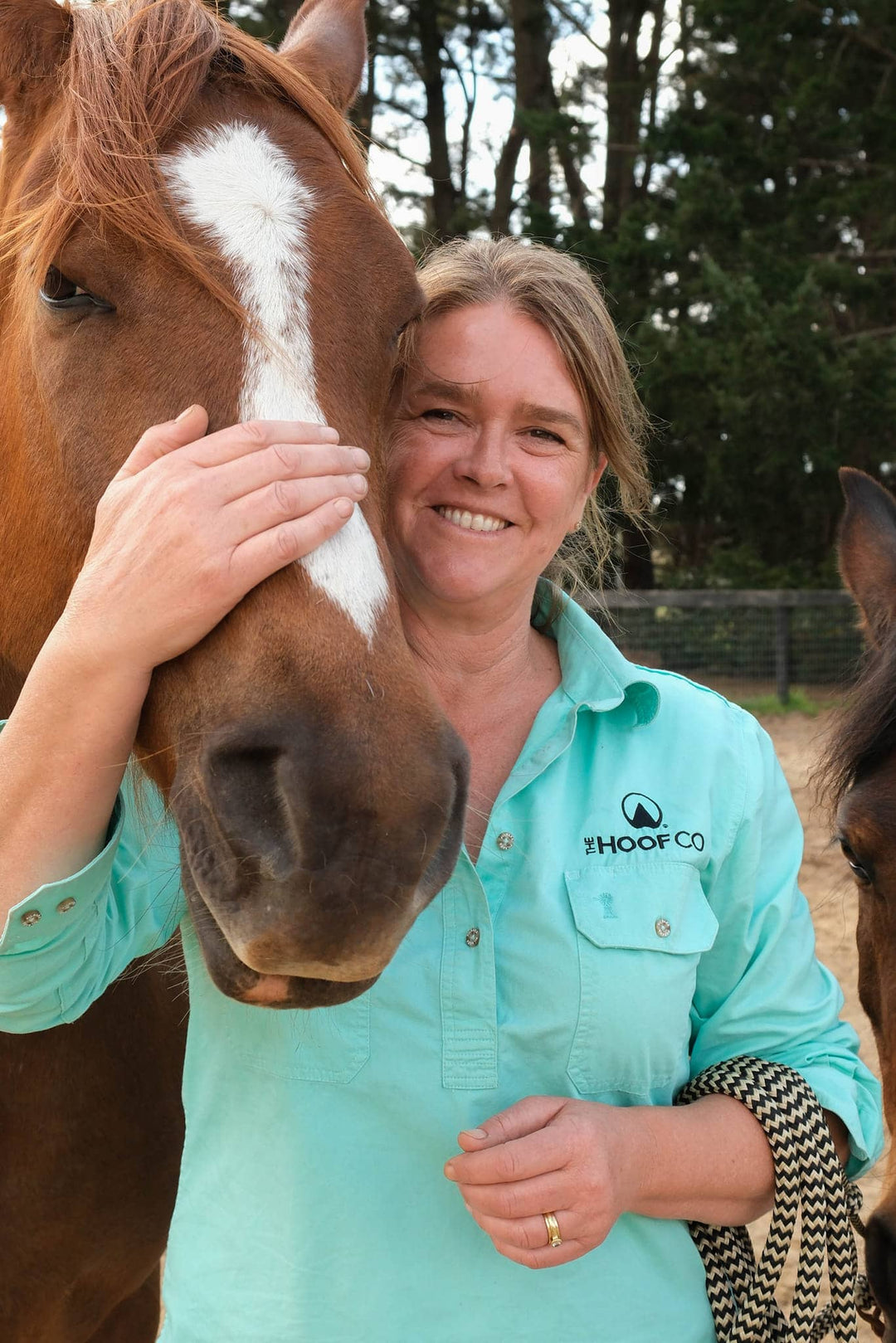 the founder. Dip.Ept, Cert.emt
julie wright
With founder (isn't that ironic)  Julie in the saddle, The Hoof Co (previously Bare Equine Australia) has over two decades of experience "under the horse".  This knowledge and experience has been instrumental in the creation of every single one of the The Hoof Co products.  
"I never imagined I would become a Hoof Care professional, I just had a passion for making horses comfortable by addressing their body issues which is why I studied Equine Myofunctional Therapy (Cert.EMT).  I soon realised that most of the upper body problems were coming from the hooves".
transistion to
BENDING OVER FOR A LIVING
"With the guidance of a few wonderful mentors, I was able to investigate this new found passion further,  study hooves in depth, obtain my Diploma  and "bend over for a living". 
Hoof Care education is now more accessible to horse owners everywhere. This wasn't always the case and certainly not for a younger version of me wanting to learn more and more about hooves. You just don't forget those who took the time and patience to invest in your knowledge and education and I'm forever grateful to them.
"I had a huge interest in any pathology or hoof injury I came across, that hasn't changed.  My focus is now on educating owners to take control of their horses' hoof health with simple effective solutions and hoof care maintenance".
Let's just say Julies specific interest in lay in "doing crack".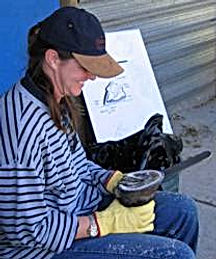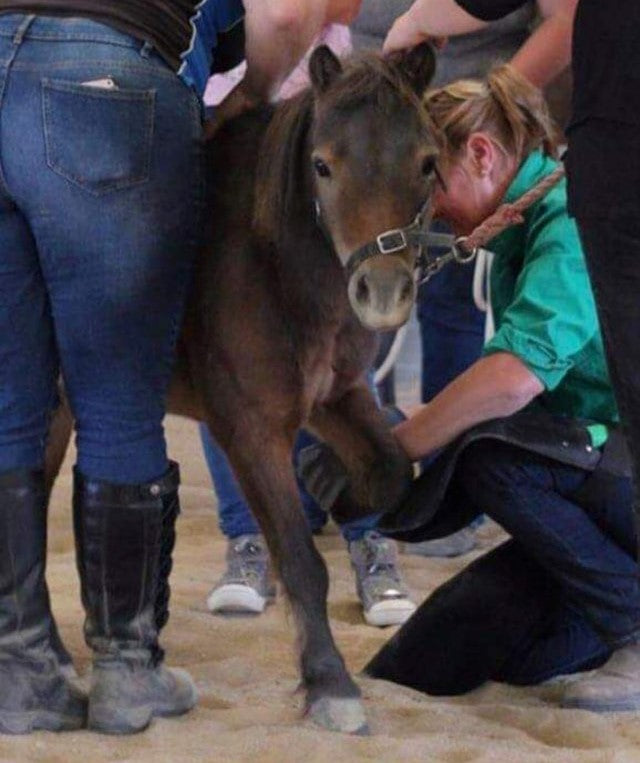 the founder. Dip.Ept, Cert.emt
julie wright
Fast forward 20 years and many "horse inflicted" ailments later, Julies focus changed to supporting clients with hoof care education and products after moving away from her service based (Professional Hoof Care) clients. Covid inflicted travel restrictions sealed the deal and it was full steam ahead with the Hoof Care range. "I was just so frustrated that there was nothing on the market for my clients to easily obtain that would "get the job done" without adding more stress" says Julie.
Experience counts.  The Hoof Co (formerly Bare Equine Austrlaia) have produced some of the worlds first solutions to hoof care problems such as our Hoof Balls - Beeswax Blue Balls®️ which have changed hoof care for owners all over Australia as seen in our 5 star reviews. ⭐⭐⭐⭐⭐
​Australian made and owned, The Hoof Co products have quickly become "Australias' favourite hoof care range" and are the first choice for leading Hoof Care professionals and retail stores to stock for their customers "who do crack".
We'd love to get up yours.
HOOF CARE
PRODUCT INNOVATION
During the first 18 months of our products being available within Australia under the Bare Equine Australia label (now THE HOOF CO), they have won several awards.
Proud of our innovation in this space, our products are based on cosmetic grade ingredients and scented with pure essential oils.
But it's not about us, its about bringing you simple, effective topical solutions for managing your hoof care routine.
​We'd love to have you along for the ride as one of our "Smelly Crack Crew".. want in? drop your deets below.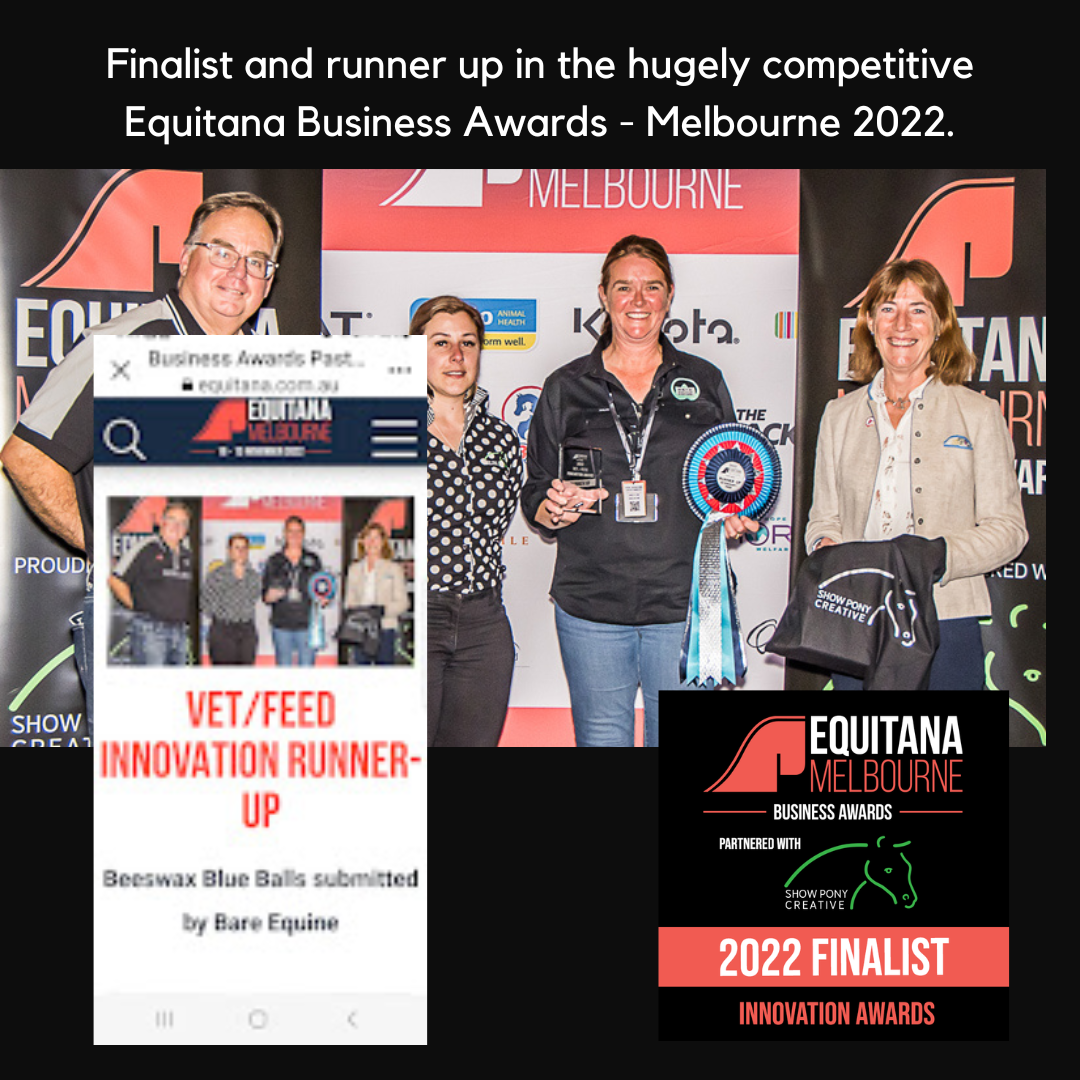 HOOF CARE AND NUTRITIONAL SUPPORT